An Introduction to the Sport by John Nielsen
Hardcourt Bike polo (bike polo) is a growing sport which incorporates aspects of traditional horse polo into a framework and ruleset resembling hockey. Teams of 3 players compete against each other to hit a ball with a mallet into the opposing team's goal while mounted on a bicycle. It is generally played on single speed, low geared bicycles which seek to balance the speed and stability of road and track bicycles with the strength and maneuverability of BMX bicycles. The standard bike polo court is any hard surface with dimensions of approximately 60 feet wide by 120 feet long. Many courts are repurposed tennis courts. Since the sport lends itself well to many surfaces, tennis courts which fall into disrepair are still well suited for bike polo.
Bike polo has grown quickly since its creation in Seattle, circa 1998. In under 20 years, the sport has spread from a handful of bicycle couriers using brooms to hit around empty aluminum cans during breaks between deliveries to an international sport. It is currently being played by over 500 clubs across more than 50 countries. The sport's growth and popularity across all age groups is partly due to the sport being self-sustaining and focused on open access to all demographics without discrimination. Many clubs pride themselves on growing the sport though "rookie-night" programs and skill-building sessions to establish confidence and camaraderie. If nothing else, bike polo is a healthy way to build community and friendships.
Our Local Club
The St. Petersburg Hardcourt Bike Polo club started about eight years ago. Much of that time we've used the multi-purpose court at JW Cate. The core group lives in St. Petersburg, but draws players within the region that don't otherwise have a local club or access to facilities.
We feel very lucky to have a locale to play at that, for many of us, is within cycling distance of our homes. Although very convenient, certain aspects of the multi-use court at JW Cate have become troublesome to game play. There are several uneven and damaged portions to the surface due to the elements and some compromises to the lower portion of the fencing making it problematic to retain the ball during games.
Many other cities with bike polo clubs have coordinated improvements with their municipalities (East Vancouver, San Fransisco, Boston, and Pittsburgh to name a few). Most clubs also take on stewardship rolls to help maintain their facilities. We would appreciate the opportunity to contribute to a space that we enjoy using on a regular basis.
Amenities and accommodations for bike polo are not exclusive. They also benefit foot and roller hockey players. Pinellas county has very little to offer for public street hockey facilities. Recent news of a facility in Oldsmar is planned but presently only an outdoor rink in the Largo/Clearwater area exists.
Present Court Conditions: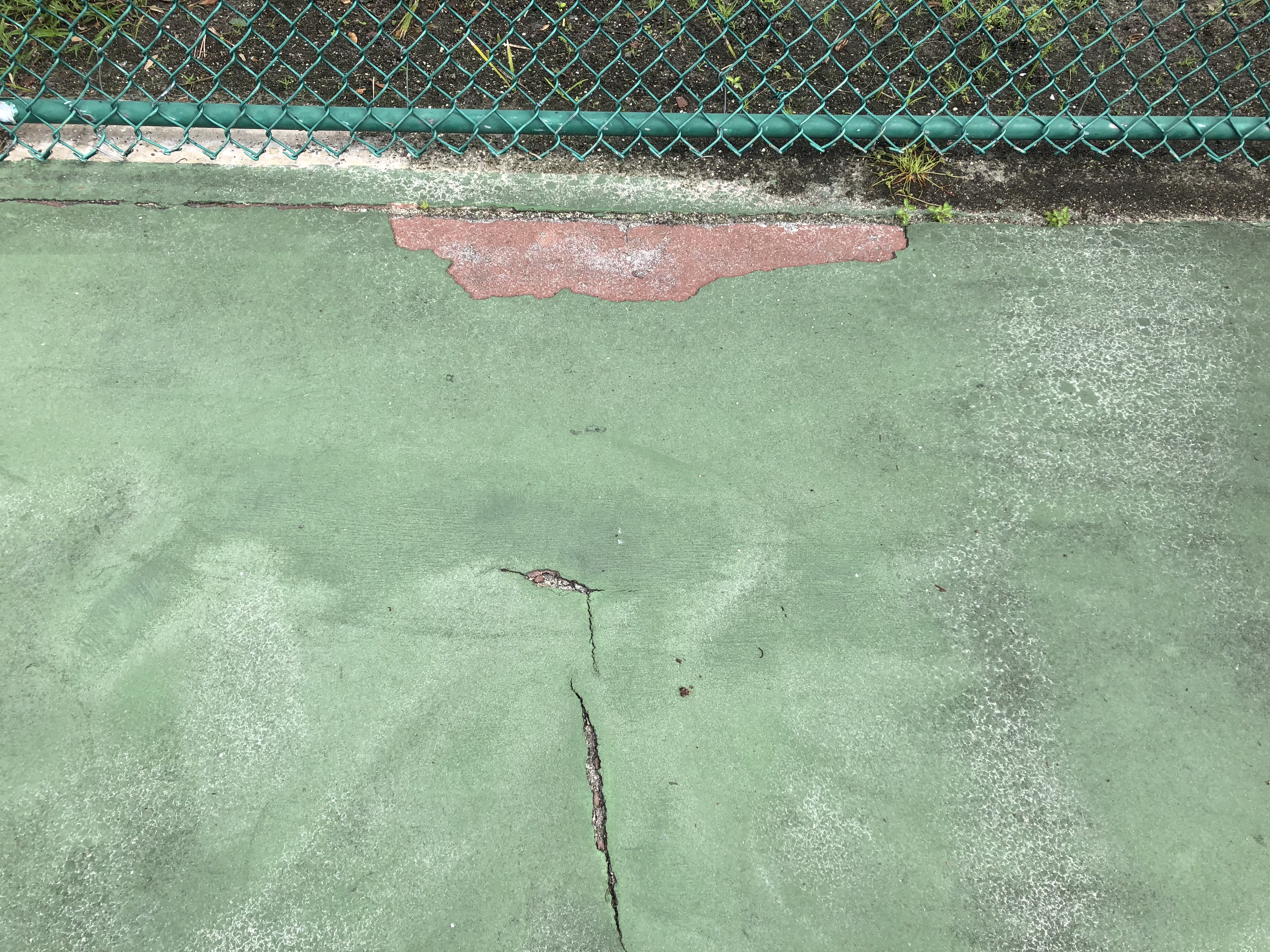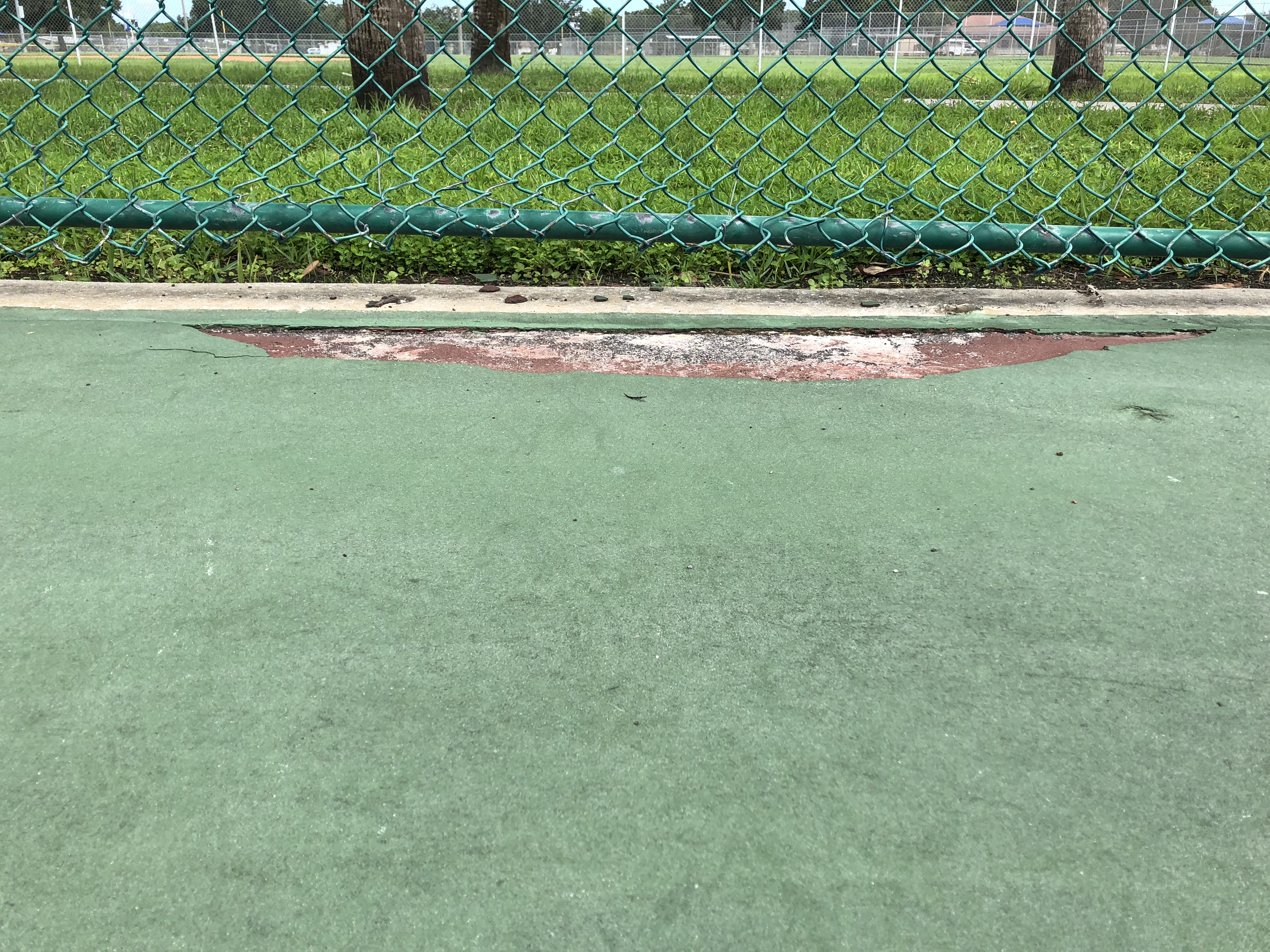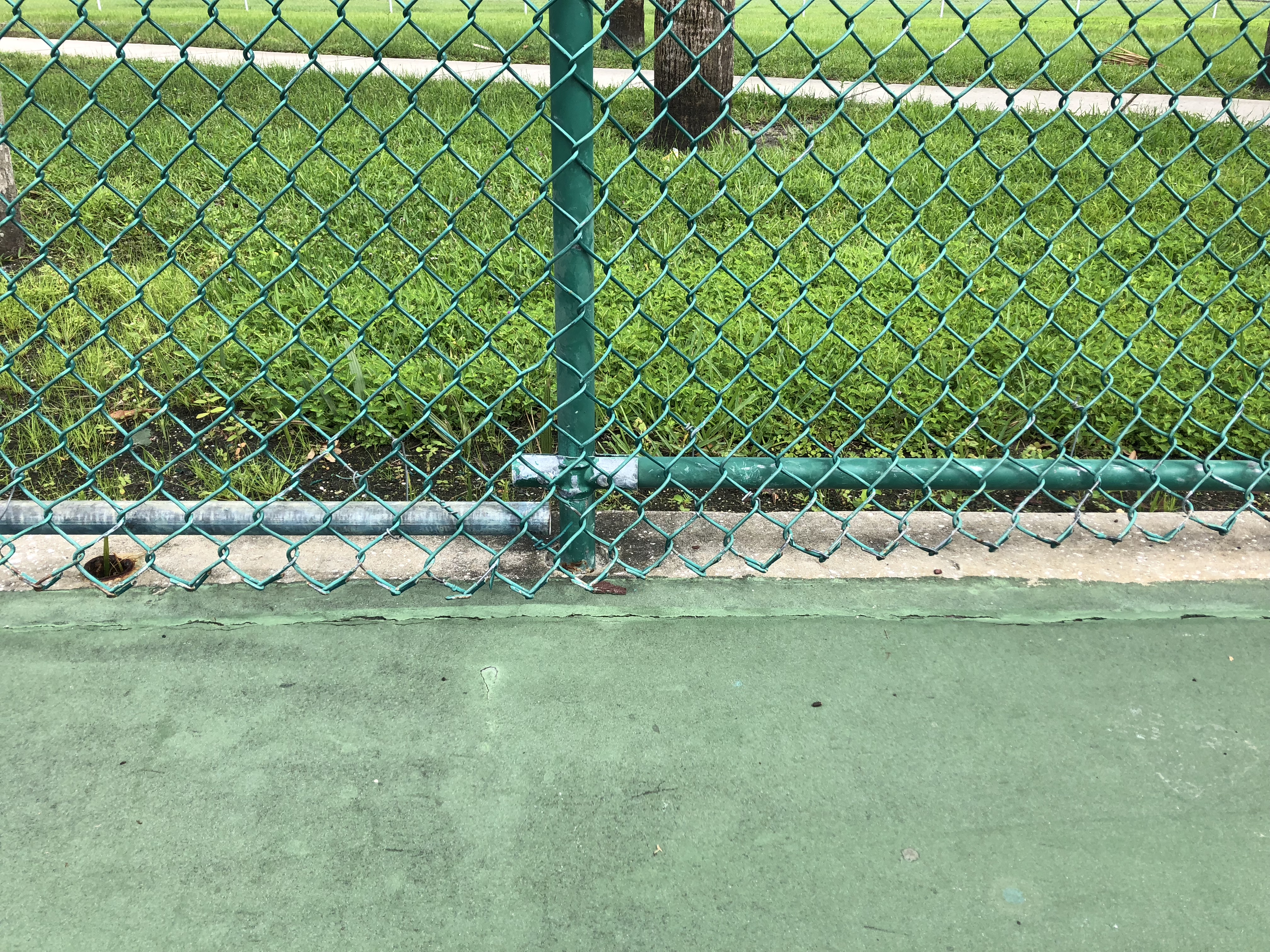 For your Consideration
For your consideration we provide the following suggestions to any upcoming maintanence or improvement plans for the JW Cate multi-purpose court. This list is rated from modest to expansive, but based on renovations that we've seen other cities undertake.
Level 1: Spot repair to the cracks and undulations of the surface. Close gaps in fencing and stabilize it. Access to hockey nets.
Level 2: Alteration to the fencing by either adding suspended lumber to the lower pipes or adding a concrete curb. Creating two openings for two team benches like a hockey rink.
Level 3: Expanding the footprint of the court with improvements to the enclosure as previously mentioned and the addition of lighting on the east side (illuminating west).
Improvement Examples: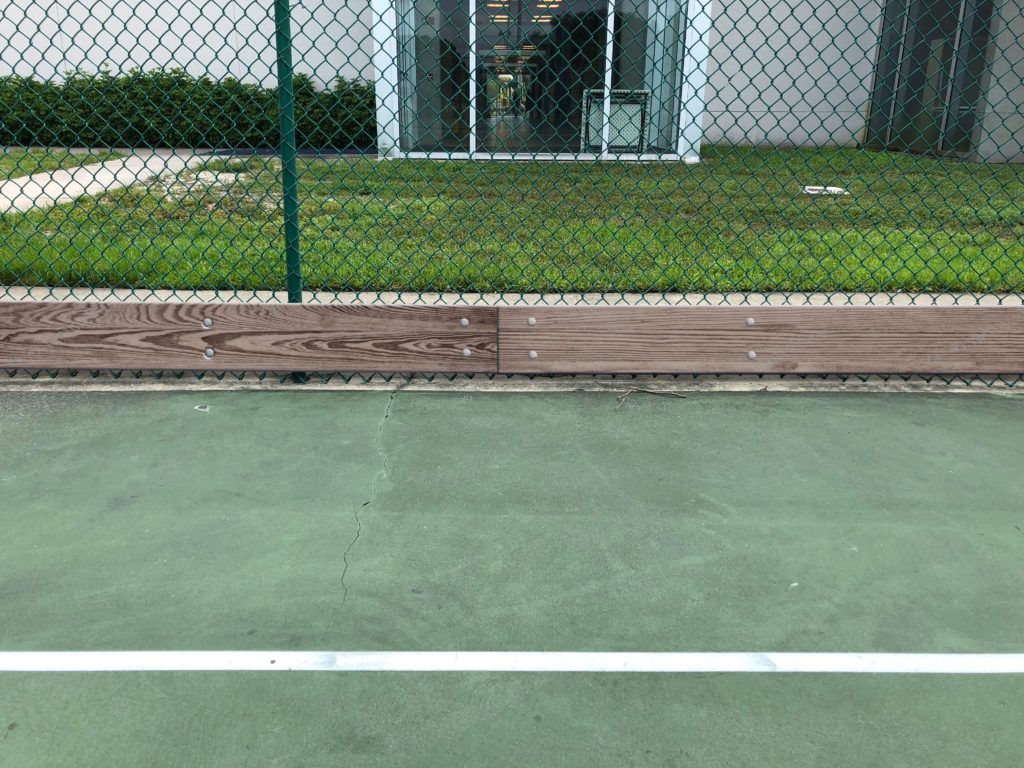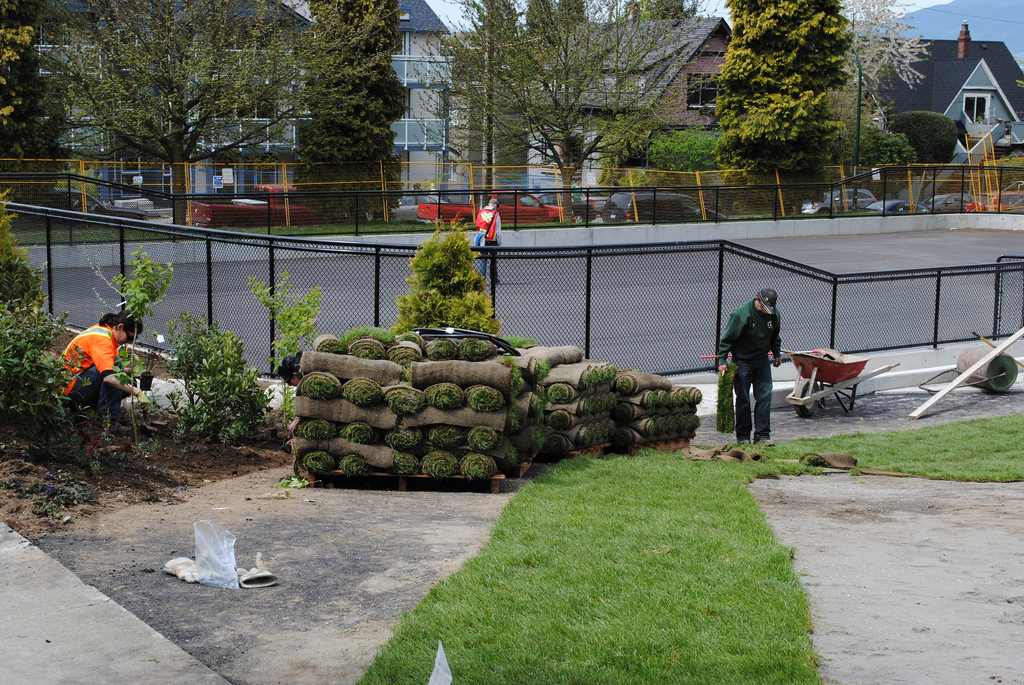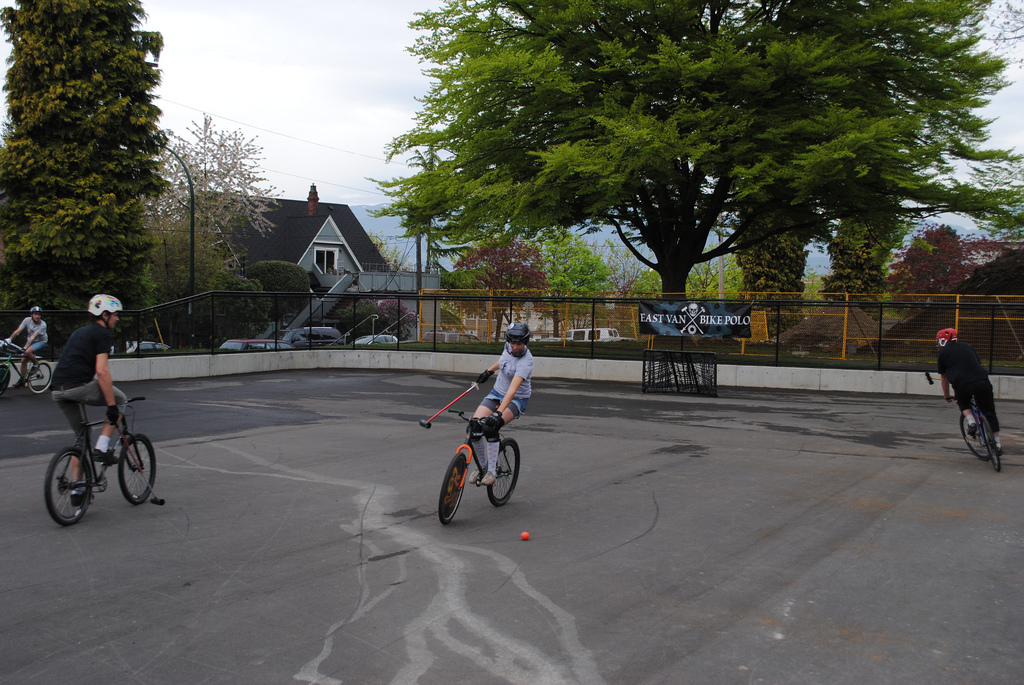 In Conclusion
Thank you for taking the time to look over our proposal and hear our concerns. We look forward to continuing this conversation. Please use the contact form on this site in order to reach us.